Our EXPERIENCE
We have worked across Europe over the last ten years on a range of international employability projects, including:
Developing the training team of a national public employment service.
Providing policy input to an emerging former-communist state.
Providing two-day seminar and professional development to a national rehabilitation service.
Creating a guide to soft skill development.
Creating and testing a curriculum for introductory employment-advice skills.
Developing the curriculum for advanced professionals.
Testing training results using comparative trials.
Developing mentoring practice standards.
SOME OF THE INTERNATIONAL PARTNERS AND CLIENTS WE HAVE WORKED WITH INCLUDE:
Human Profess Közhasznú Nonprofit Kft.
SOME OF THE INTERNATIONAL PROJECTS WE HAVE WORKED ON INCLUDE: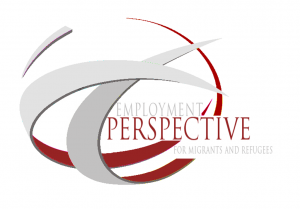 The perspective project united professionals from France, Greece, Germany and the UK to develop expertise and services to support migrants and refugees into employment. It tested a Training Curriculum to help guidance workers to provide good employment guidance. Trails showed statistically reliable gains in advisor ability and in their clients confidence and life satisfaction. The Curriculum and Handbook is free for you to use.
The project has also created a multilingual online tool, to assess migrants' key competences skills and experiences which can be found at http://newperspective.codefactory.mobi:18079/en/login
To get copies of the Handbook, the Curriculum, and the Evaluation Reports, just ring or e-mail us at david_imber@yahoo.co.uk
Supported by the EU's Erasmus+ Programme: Agreement Number 2016-1-FR01-KA202-024202

The first stage of the project won the Vocational Rehabilitation Association 2015 Awardfor Education and Research. We have used the evidence to develop a curriculum for training employment advisers based on 'What Works', using randomised controlled testing to evaluate its impact. The training can be applied in a wide range of legislative and service provision frameworks and will provide career and employment guidance skills that focus on the 'active skills' that make a difference to clients. The project will not teach administrative or management skills, which are already well covered elsewhere. We welcome enquiries of any kind about this work, and look forward to hearing from you.
An international team developing a UK / EU personnel certification for people acting as tutors and mentors to people with disabilities entering work.
The resulting qualification accredits the learning and practitioners to 'ISO17024:2012 Conformity assessment – General requirements for bodies operating certification of persons'.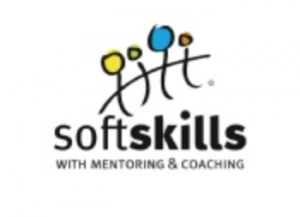 Our work in the 'Soft Skills' project helped a 7-country EU-team develop a 'toolkit' for job seekers and their advisors to help them maximise their job-seeking skills.
Some of our UK business partners made valuable input and joined us in international meetings in Rome and Budapest.
The Soft Skills Project was awarded 'Star' status by the regulating authorities in Cyprus.
TRAVORS2
VRC was a partner in the TRAVORS2 project which created and tested the curriculum now embodied in the European Disability Employment Practitioner Certificate, accredited in the UK by Pierson to level 4.
TRAVORS2 brought together evidence for effective skill development (subsequently also used in STEP, above) and developed a suite of training resources and accreditation in several countries. Tests in each partner country showed good results for developing advisor skills, and gave us the confidence to build a science-based curriculum with larger and more sophisticated series of trials in the STEP project.